Jinja Map
Jinja is a great place to hang out for a few days, whether in Jinja town itself or at Bujagali. In fact its so great we have known many people over the years who have come for just a weekend and never left.

Place to Eat
If you are staying in Jinja for a few days then you really should check out some of the great places there are to eat. And such a variety from local cuisine to Indian, Chinese, Mexican, Ethiopian to some of the best wood oven pizzas anywhere in Uganda.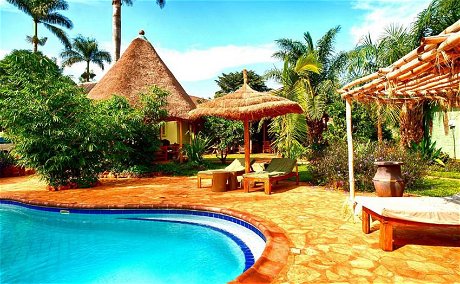 Places to Stay
We realise that not everyone wants to stay in budget accommodation and that some people prefer a few more comforts in life. Jinja has a wide range of accommodation to suite everyone's wants and needs.

Other Things To Do
There is a lot more to Jinja than adventure, there is arts and crafts, the Source of the Nile, a golf course as well as just being a pleasant place to stroll around.